AI Simulator: Block Puzzle
Classic Block Puzzle Game
Smart AI Auto Play
Idle AFK Experience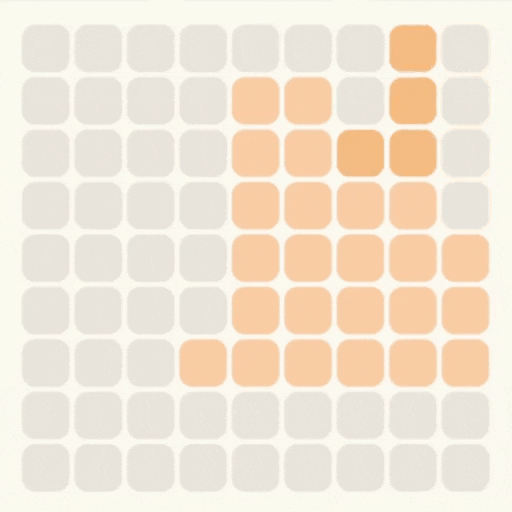 Video Trailer
Screenshots
Reviews
Love the Concept
Kian ★★★★★
Really great game, love the concept and it is executed perfectly! Would definitely recommend it to anyone.
Super Fun and Interesting
Connor ★★★★★
Super fun and interesting game! The community is super nice, and supportive! Overall it's an amazing game!
About the Game
AI Puzzle Solver with Deep Learning and AI Machine Learning for Block Puzzle
AI Auto Solver
The built-in AI puzzle solver automatically plays the game for you. Perfect offline idle game for afk play style. Watch AI powered gameplay as the AI bot learns to play the game.
Smart AI Bot
Many hand-crafted algorithms are available. Play with simple heuristic algorithms to get started. Unlock smart AI, advanced heuristics and deep learning ai machine learning, which are very powerful in solving the block puzzle.
Classic Puzzle Experience
Enjoy the puzzle classic gameplay experience with retro theme and minimalist UI. Have fun with the block puzzle game and challenge your brain.
Levels and Upgrades
Unlock more levels with unique challenging goals. Different puzzle sizes such as 9x9 block puzzle and 10x10 block puzzle game, as well different shape sets. Upgrade your AI to access more powerful capabilities and color themes such as dark, invert and retro.
AI and Machine Learning Game
Be an AI manager and have fun watching machine learn. In this neural network game, become AI developer, create your own AI and tune AI parameters to maximize performance and speed. Experiment and train machine learning models such as DQN and PPO, powered by tensorflow deep learning library. Enjoy the ultimate AI experience and IQ block puzzle.
AI Simulator: Block Puzzle
Classic Block Puzzle Game
Smart AI Auto Play
Idle AFK Experience